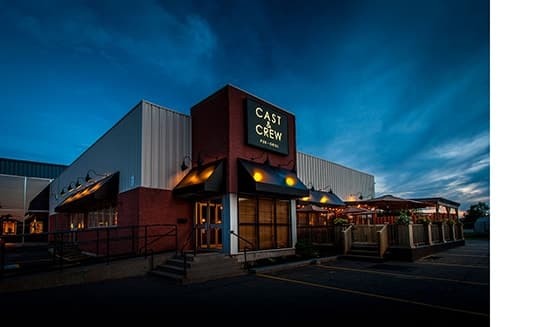 Bathurst, New Brunswick
Cast & Crew Gastropub
The Cast & Crew Gastropub is a family owned and operated restaurant located in Bathurst, New Brunswick (next to Apollo Cinemas!). We take your tastebuds seriously with our ever-evolving menu, unique daily lunch specials, healthy choices, vegetarian options and our multiple gluten-free specialties. Our bilingual "Crew" looks forward to serving you and your family in our warm and welcoming atmosphere.

Delicious Starts Right Here
Enjoy a delicious evening out with friends and family at the CAST & CREW Gastropub.
Contact Us
Cast & Crew Gastropub
Favourite Dish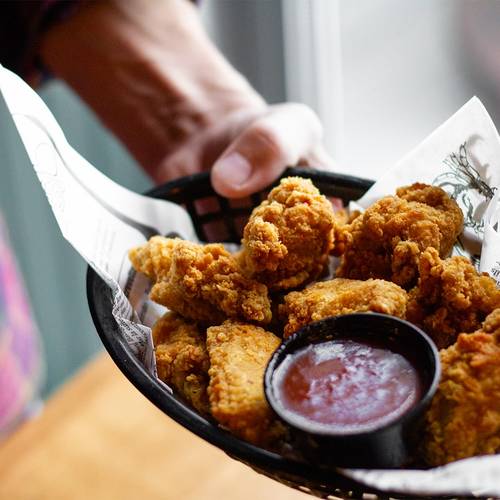 Our Delicious Chicken Wings
We take our chicken wings seriously. Crispy or classic, with your choice of sauce and a cold drink -- that's our kind of evening.

See you on Thursdays for Wings & Ribs Night!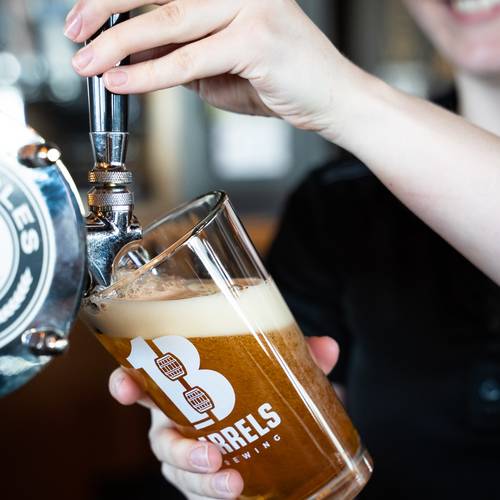 Local Beer
Looking for a good cold microbrew?
We've got that too!
Craft beers galore, in bottle and draft. Ask your server about our revolving tap!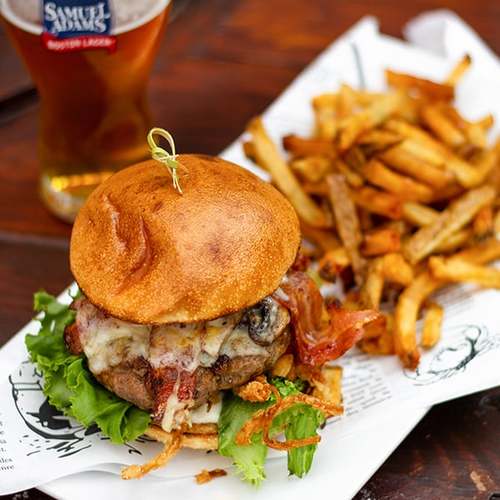 Classic Jack Burger
The easy answer to the question "What's the best burger in Bathurst?" : The Classic Jack Burger.

Nested comfortably inside a soft toasted bun, a homemade ground beef patty is topped with crispy onions, cremini mushrooms, bacon, jalapeño Monterey Jack cheese, aioli, crisp lettuce and tomato.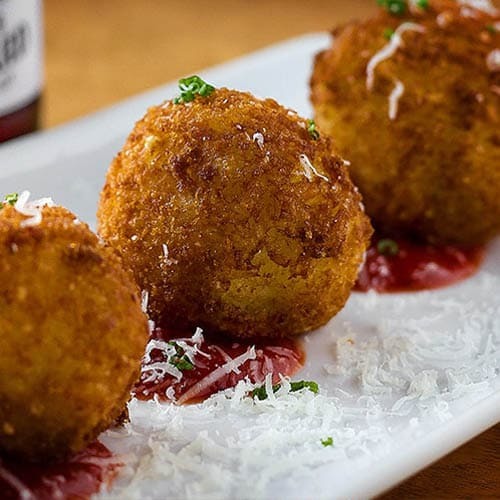 Arancini
Handmade risotto balls, panko crusted, with mushroom and cheese filling. Served with marinara sauce.
Simply delicious!